NDE to reduce defect-related failures in turbocharger turbine wheels
Sean Winwood
Cummins Turbo Technologies, Warwick University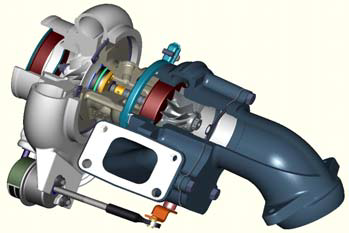 The challenge was to develop a reliable technique for inspecting difficult-to-reach parts near the blade root of turbocharger turbine wheels, which are manufactured by investment casting of a nickel-based superalloy. The technique had to be capable of accurately resolving 1mm sub-surface defects within 5mm of the blade root, and for which eddy-current inspection would be suitable.
Inspection also had to deal with small variations in the distance between adjacent blades. The answer was to develop a conformable array of miniature eddy current sensors using micro stereolithography (MSL) techniques from Warwick University.
This approach was successfully used to monitor supplier quality and allowed Cummins to work with its suppliers to refine their casting processes.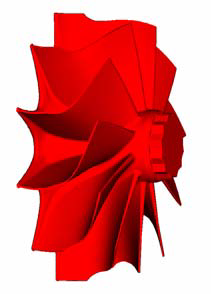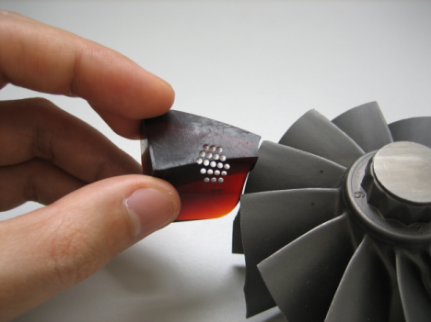 Example of conformable eddy current arrays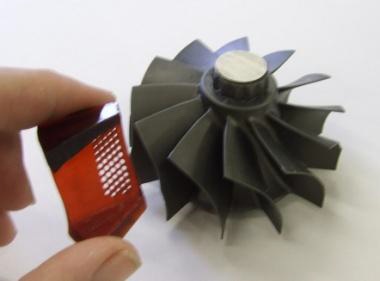 Example of conformable eddy current arrays